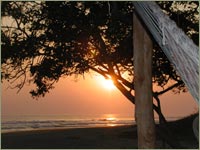 Our Favorites. My wife and I have been hanging around Troncones for more than 20 wonderful years. We are both in our 60's and feel very lucky to have good health and adventuresome spirits. When making this web site, we wanted to give our guest and friends our personal insight. So, we created this page with some wonderful photos and
the best of things
. We agree on some items and then others were impossible to agree upon, like all married couples!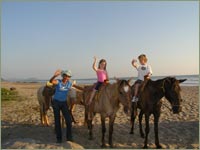 The Best Beach
Right out in front of the house!!!! Manzanillo and Roberto's Bistro are a close 2nd and 3rd.
The Best Surf Spot
Saladitas is close but The Ranch with both a left and a right is the best. These are only a few of many fabulous surf spots. Check out LaConexion, there's a booklet in the livingroom cabinet at our home.
The Best Budget Restaurant
Boy this is a tough one... it's hard to keep track of all the little places along the road. Best bets on prices are going to be off the beach. Just go explore and sample. They will all greet you with a smile.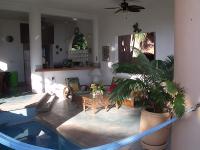 The Best Good Restaurant
Costa Brava by far! Carmen and family cook it all. It is located just on the other side of the bridge on the beach road toward our house.
The Best Elegant Restaurant
Jardin del Eden has great food and great atmosphere, located on Manzanillo bay. It is located on the beach road going towards Majahua.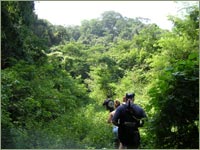 The Best Burger
For you Americans that love a juicy burger smothered in mushrooms, onions and fries it's got to be Roberto's Bistro.
The Best Margi
Boy, that's a tough one. Cafe Sol, Costa Brava and Mi Casa Su Casa, all are potent and pleasurable.
The Best Zihua Restaurant
El Pueblito a large elegant hole in the wall down by Gran Bazaar and Office of Immigration in the center of town( ask a local) or "Punto Mio" up the hill towards the entrance to the bay. Tamale Anny's is also a favorite and located downtown.
The Best Zihua Activities
Walking the esplanade, lunch and shopping....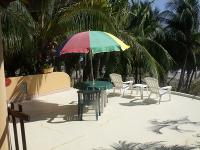 The Best Gift Shop
Galleria Lupita, Roberto has some of the best Mexican silver and gifts from all around Mexico. Located off Ave Cinco de Mayo in Zihua. See his cards on file at our home.
The Best Troncones Activity
Rene loves walking the beach playing in the surf. Rick likes caving, mountain biking, swimming and beer.
The Best Sports Bar
Cafe Del Sol..
The Best Beer
Rick says, "Indio and Negra Modela.".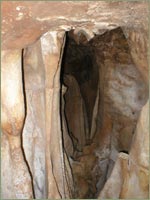 The Best Wine
Mexico is importing more wines from Chile, the US and Europe. Commercial Mexicana in Zihua has a good selection. There are several shops in town also.
The Best Short Trip
Barrio Potosi about an hour south of Zihua. Where the river mouth meets the beach, swimming, kayaking, shops and good food.
The Best Long Trip
Patzcuaro about 3 hours north and up into the Sierra Mountains a beautiful two night adventure.
Hopefully,
this little bit of the best, will make your trip the best
!